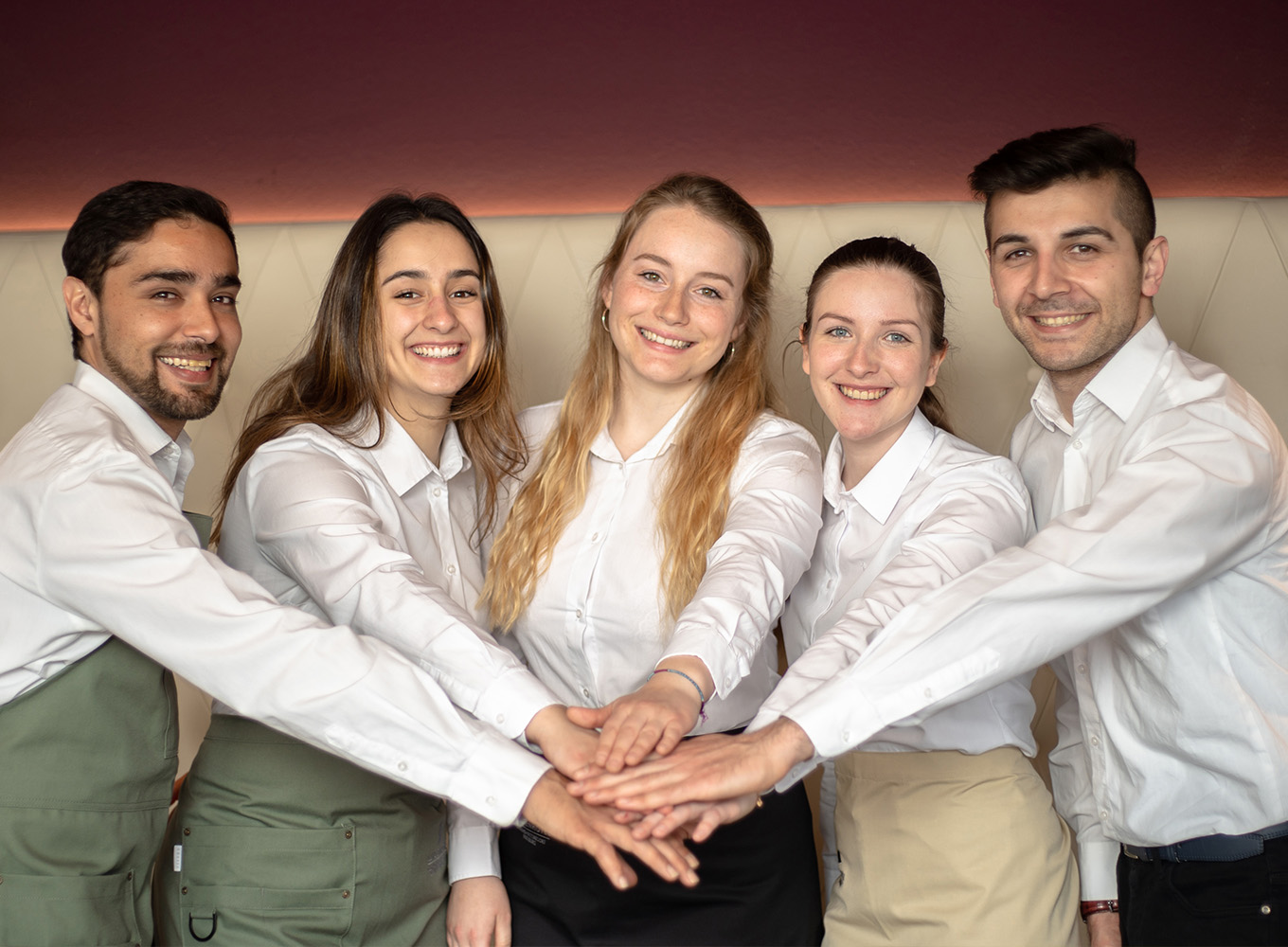 We encourage versatility and quality:
Our employees are hosts from the heart
Team spirit is our top priority
Experienced professionals and career starters complement each other in our team
Newcomers and graduates are welcome to join us
Women in management positions are a matter of course for us
With our specialist areas of hotel business, gastronomy and health, we offer you a varied and secure job
We are proud to be a colorful and cosmopolitan team. With their diversity, all employees contribute to our corporate success
In our group of companies, many doors are open to individual development opportunities, both personally and professionally
Let us shape your and our future together. We look forward to meeting you!